April 2 to 8 - Hawaii
(Click here for scuba photos)

Hawaii is probably one of the most famous vacation spots in the world. It is also one of the most isolated places geographically (the closest land is 4000 miles away) and is made up many islands (but only 4 major ones). There are about 1.2 million people that live in the state of Hawaii and 3/4 of them live on the island of Maui. The majority of these people live on the southern shore around the city of Honolulu. One the major tourist areas of Honolulu is the district of Waikiki and Waikiki Beach which is where my really cool 20 US Dollar per night hostel was located.

Some notable facts about Hawaii


March and April is part of the Hawaiian rainy period. When I arrived they have had 41 days of rain. Fortunately the sun came out the day after I arrived and it mostly remained sunny :)
Waikiki has an incredible climate. Temperatures are very constant and range between a low of 24 and a high of 32 Celsius. It might rain but it does not really get cold (unless it rains, the wind blows and you are on a boat trying to warm up after a 40 minute dive).
It is full of Japanese and signs are in English and Japanese. It turns out that Japanese tourists spend an average of $450 a day in Hawaii whereas American tourists spend $150 (I probably spent about $ 70 a day). This makes Japanese very welcome in Hawaii, especially since tourism is the primary industry on the island followed by the military.
Most native Hawaiians (about 90%) have been killed by disease when they first came into contact with the western world and are now a small minority. Hawaii today is mostly made up of Caucasians and Asians.
If you are traveling alone it is an excellent choice to stay at a Hostel. You will meet plenty of other world travelers from everywhere and lots of party friends.
Select Photos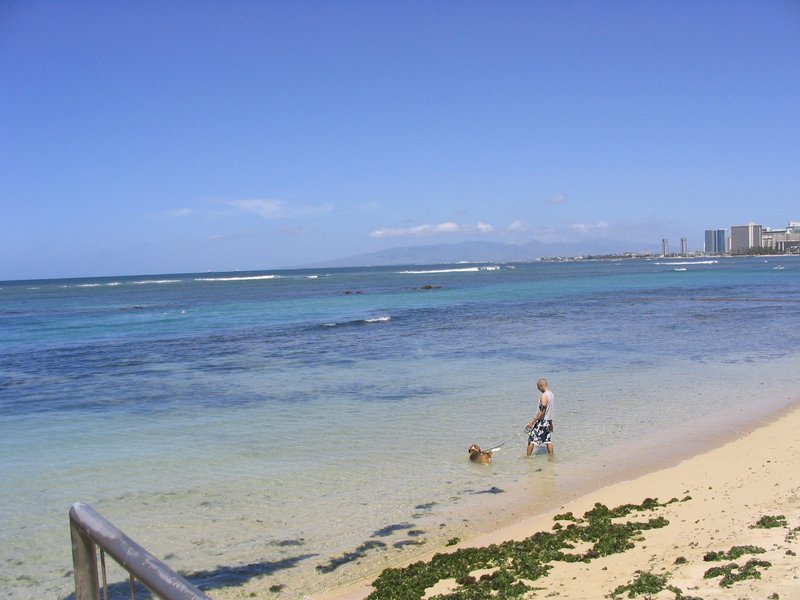 Beach close to Waikiki. The little dog was chasing little wood sticks into the ocean.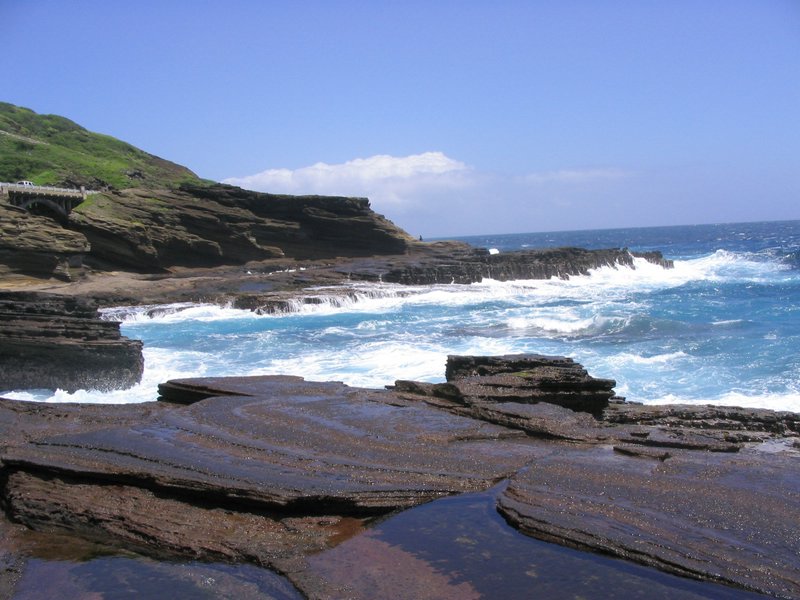 This is on the eastern section of Maui island. The ocean waves are very strong here as they hit the stone coast. Several people who underestimated the waves have died here.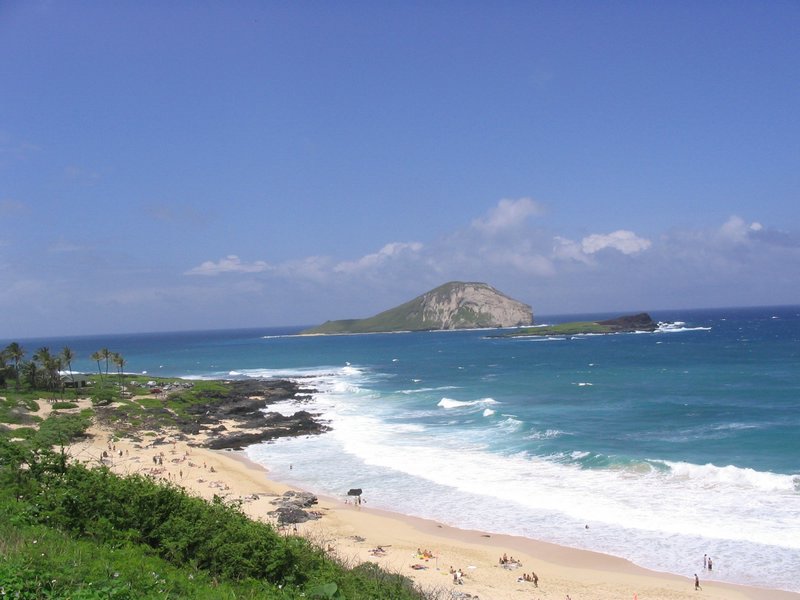 A bird reserve island shaped like a dog / lion. Notice the waves it is a bit hard to tell but they were easily 2 meters high.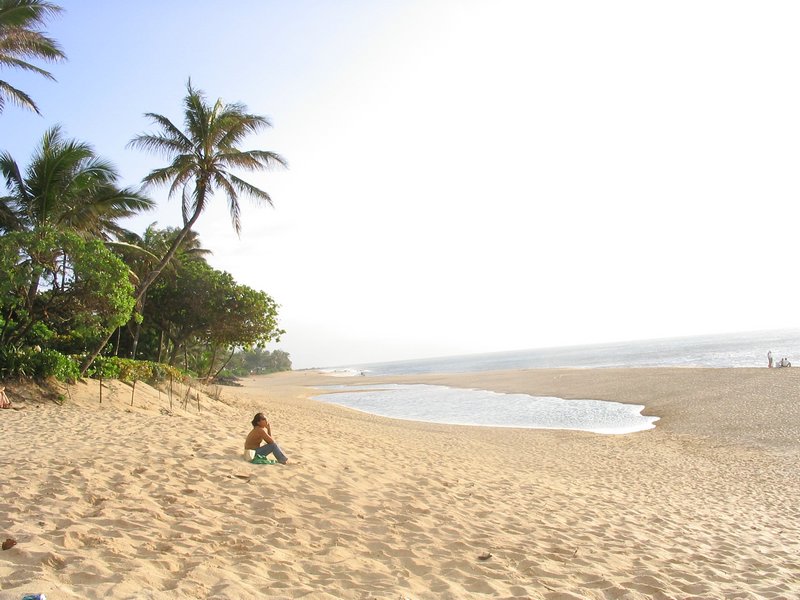 One of the many beaches on Hawaii, this area is close to sunset beach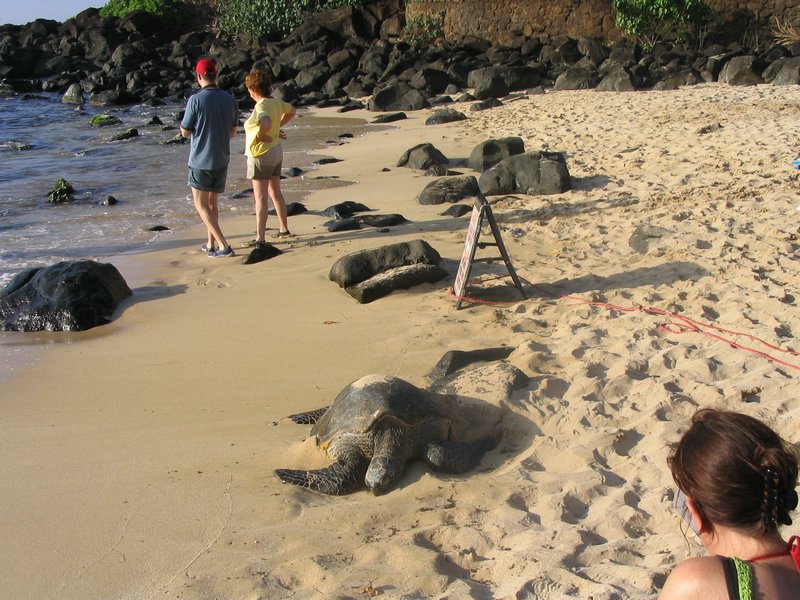 A big Hawaiian turtle sleeping away and warming up in the sun. These turtles can get very very old.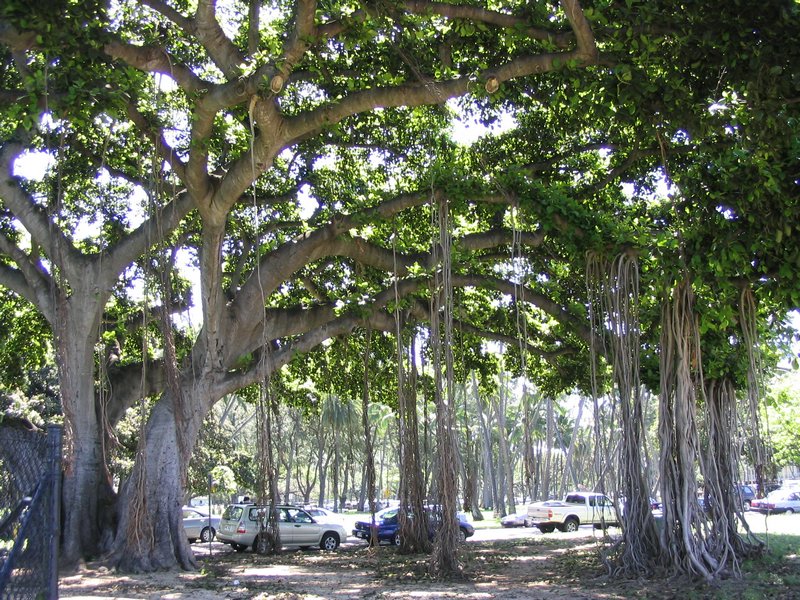 This is one of coolest trees in the Waikiki park in Honolulu. The "ropes" that are falling from the tree are really roots which will dig themselves into the ground and start a new tree extension. I was told that in India one of these trees has gotten so large that a single tree can create shade for over 10,000 people. The roots are very tough and can be claimed.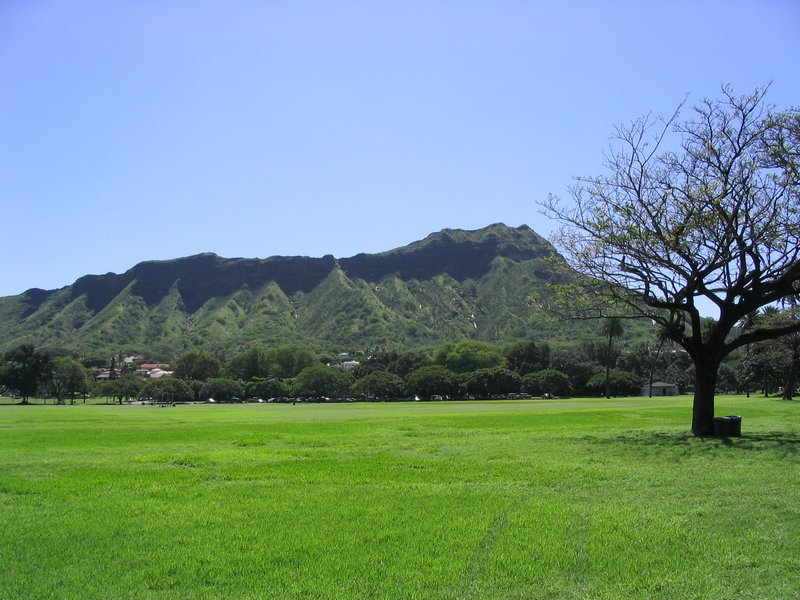 The mountain shown above is really a crater / long extinguished volcano called Diamond Head (near Honolulu). It got this name because early British explorers thought to see diamonds on top of the crater, predictably there were no real diamonds lying around but the name stuck anyhow.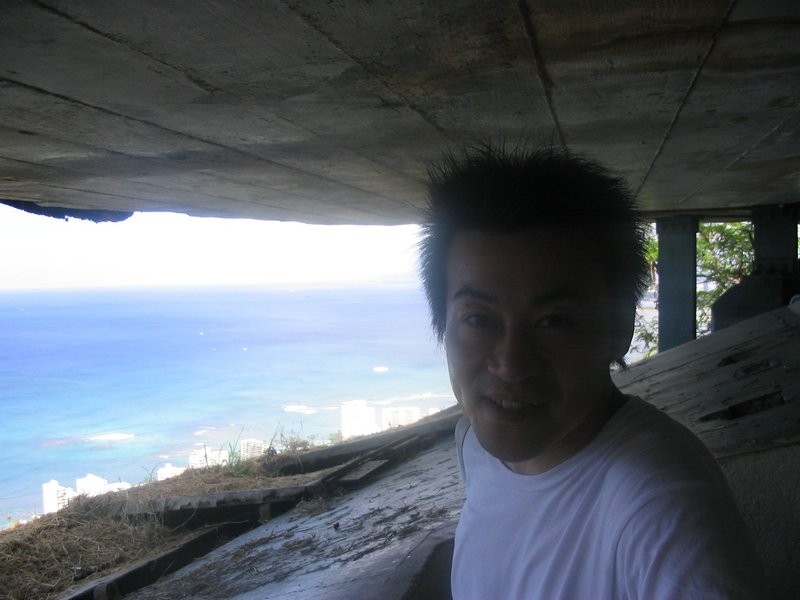 We hiked all the way up to the top of the Diamond head and took some photos. Because of it's height and position the crater became a military outpost in world war II and many bunkers and tunnels were build in and around it. The guy in the photo is Hiroshi a fellow hosteller and Japanese buddy.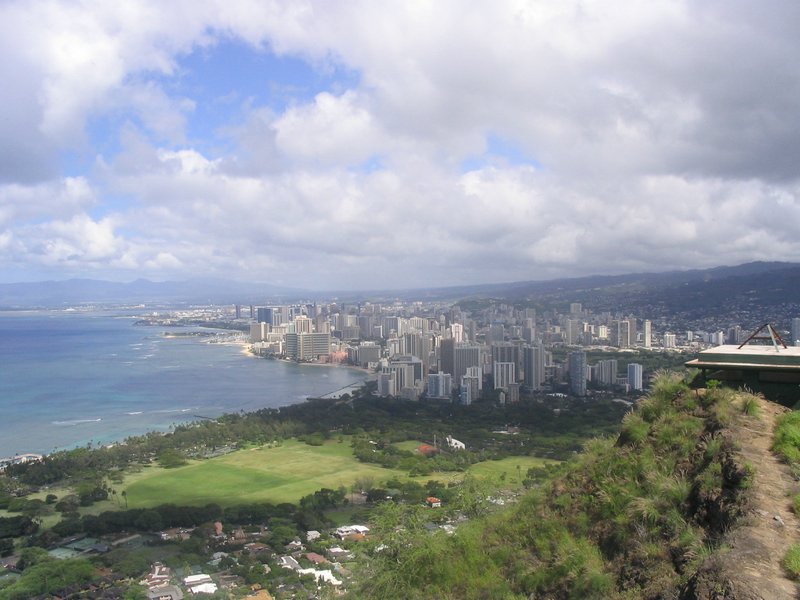 A photo of Honolulu from the Diamond Head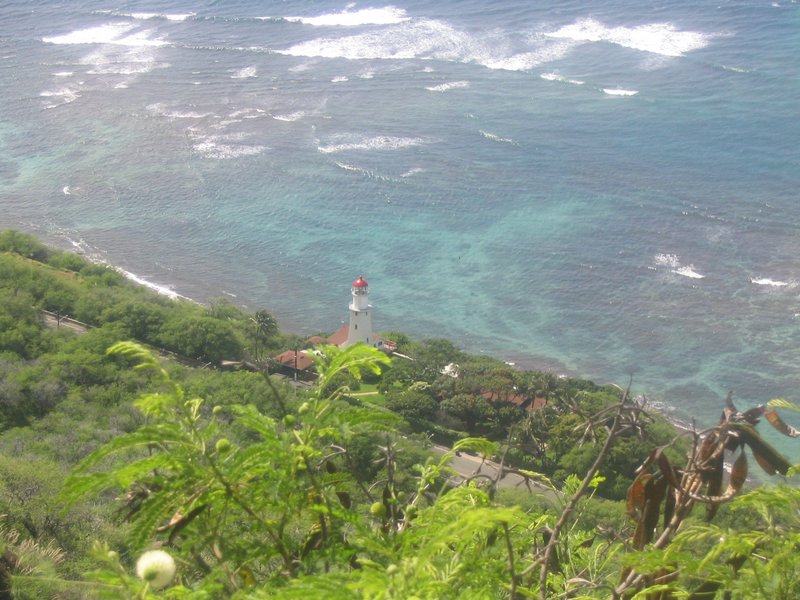 An ornamental lighthouse as seen from the Diamond Head. This is a very exclusive area of Hawaii with many expensive villas in the area.



The entrance into the crater is through that tunnel in the distance.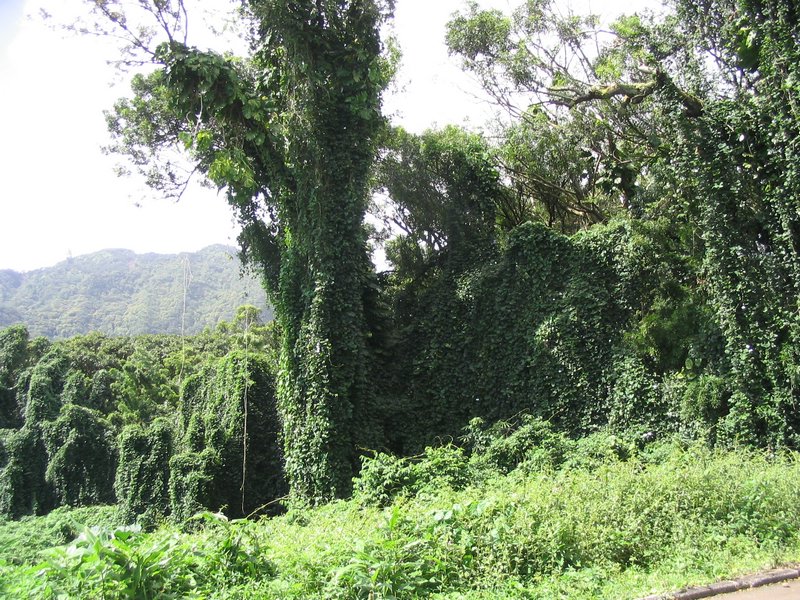 Before Humans came to Hawaii there were no animals greater than birds so plants were the dominating live. From this photo you can see how healthy plants are on Hawaii...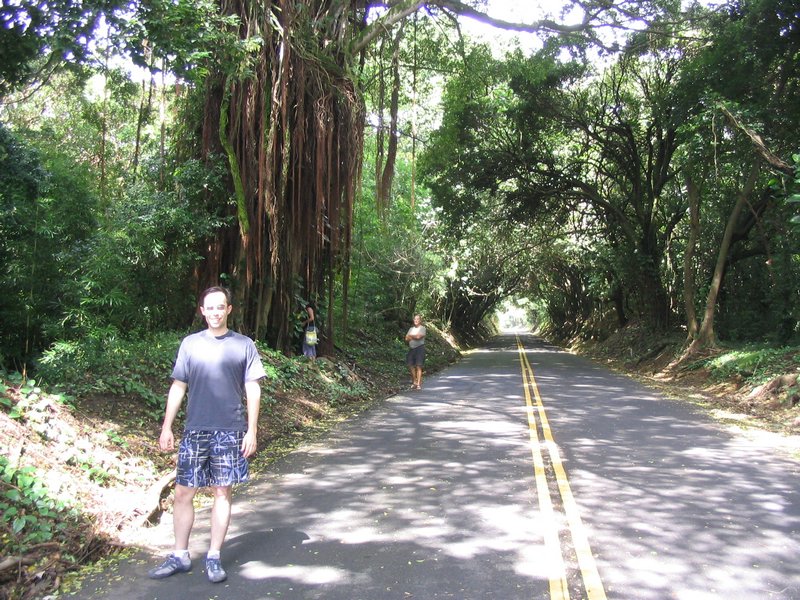 We headed away from the coast and towards the interior...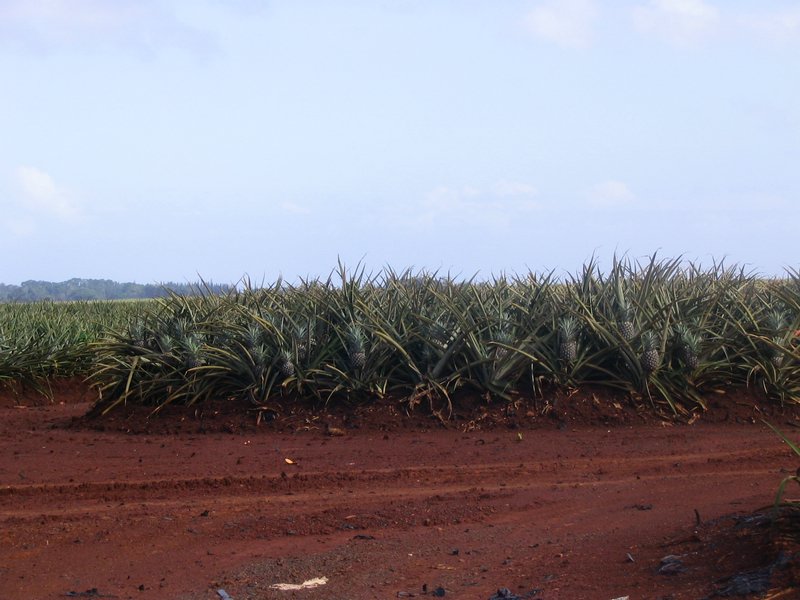 This is a pineapple plantation. Pineapples take a long time to grow and because of the high labor cost in Hawaii these plantations are becoming too expensive to run compared to other countries. Pineapples are slowly disappearing from Hawaii.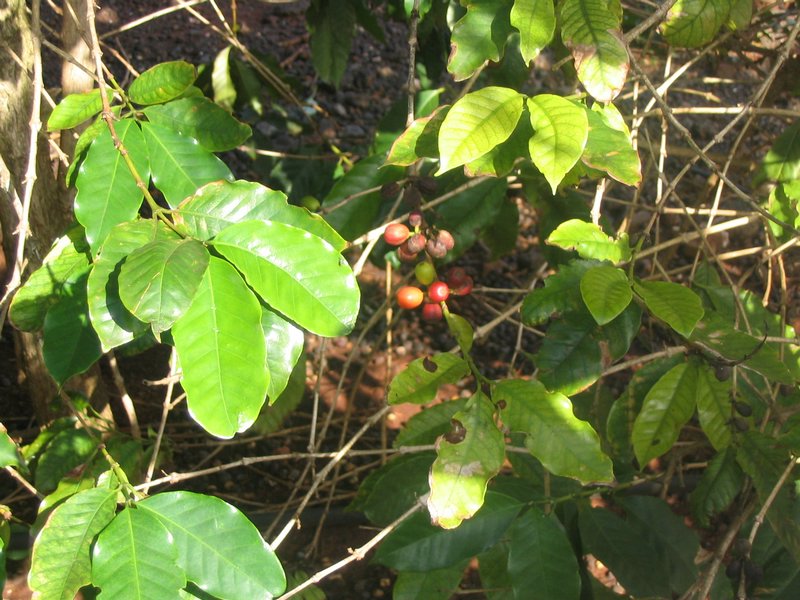 and a coffee plantation... . Coffee seems to be doing better than Pineapples. The Hawaiian coffee taste is a bit different and commands a premium price over other coffee.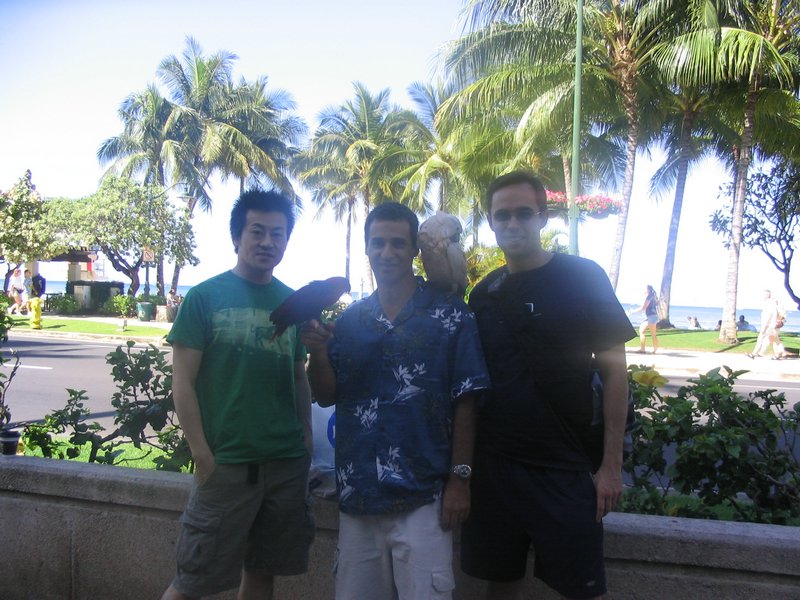 Waikiki beach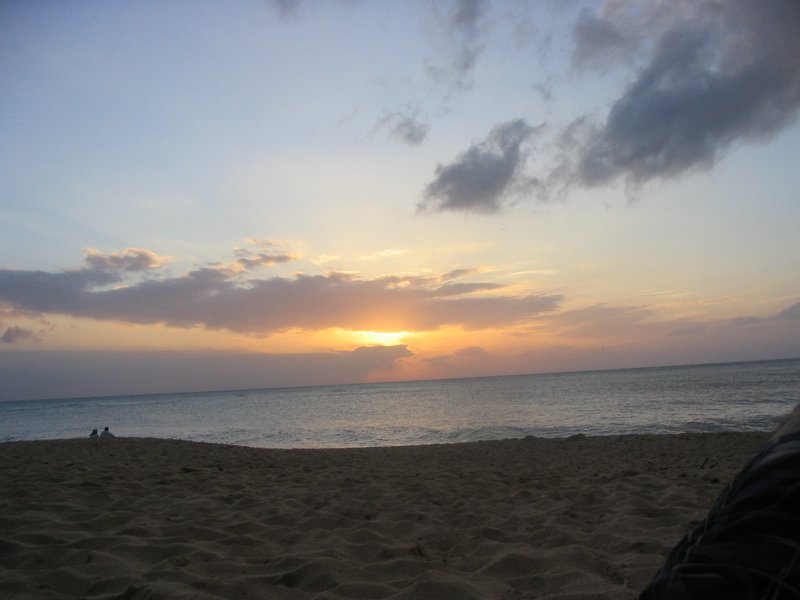 Hawaiian sunset on Sunset Beach.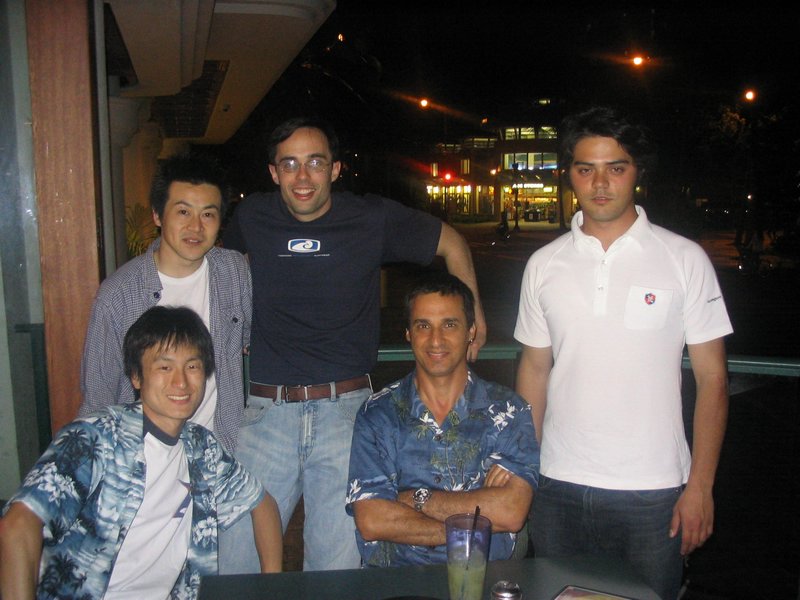 Me and a bunch of friends; 3 Japanese, 1 Australian and a German/Italian meeting in Hawaii and becoming friends :). This was on my birthday....