April 25 to May 5 - THAILAND



Singapore, Malaysia and Thailand were probably my favorite destinations during this trip. Thailand has a beautiful countryside, fantastic beaches, the people are very friendly, many speak English, the food is great, shopping is great and everything is very inexpensive. Like Malaysia, Thailand has a young population that is eager, hard working and (for what I have seen) open minded. Although many are busy with day to day issues I think they know somewhere inside that their country and wealth will grow and that they have an opportunity to be part of that.

Notable facts:

The water is 30 degrees Celsius !!!
Thailand is a Republic but has a much bellowed Thai king who has a lot of influence due to his popularity with the people.
Buddhism is widely practiced.
a slight bow with you hands pressed against each other (as in a western prayer) means "Thank you", "Hello", "Bye Bye" and/or "Excuse me". Very easy..
Selected Photos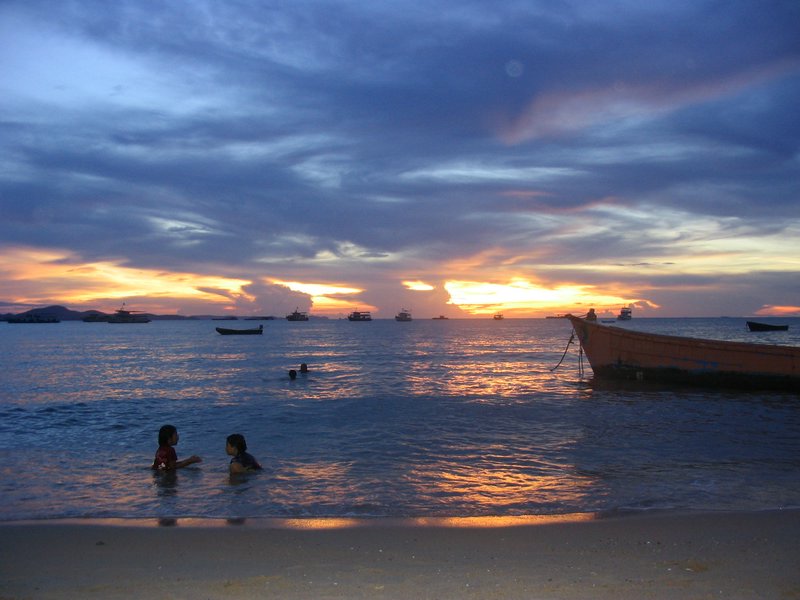 An amazing sunset off Pattaya Beach. I will miss this place.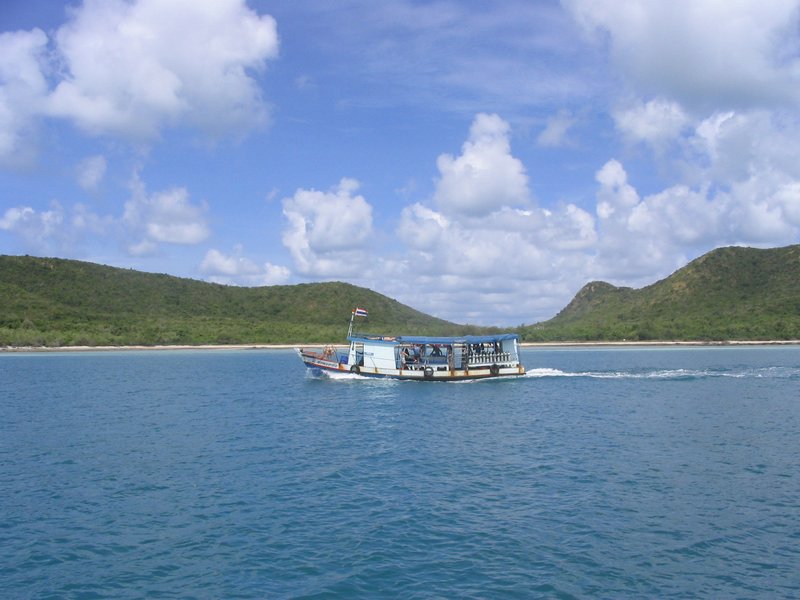 The day after I arrived I started the PADI advance dive certification. Our first set of dives was about 40 minutes by car south of Pattaya. We had two identical diving boats heading out to a wreck dive...




The water is a fantastic 30 degree Celsius. The warm temperature made diving more enjoyable compared to Hawaii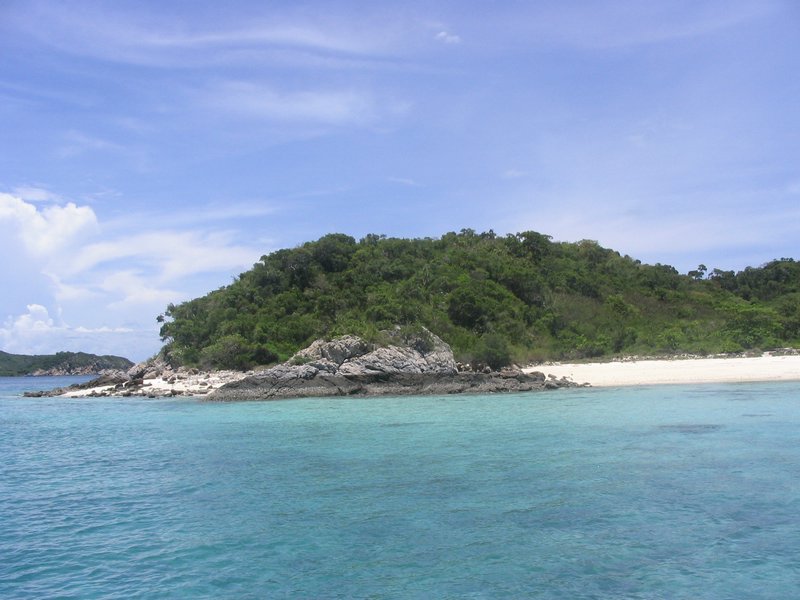 Little pristine islands are everywhere... unfortunately I was not able to get any underwater photos due to the certification process. Some of my fellow divers spend half the year in the EU / USA and the other half in Thailand as an average apartment costs only 5000 Bath a month (about 110 Euros). Maybe someday I will do the same.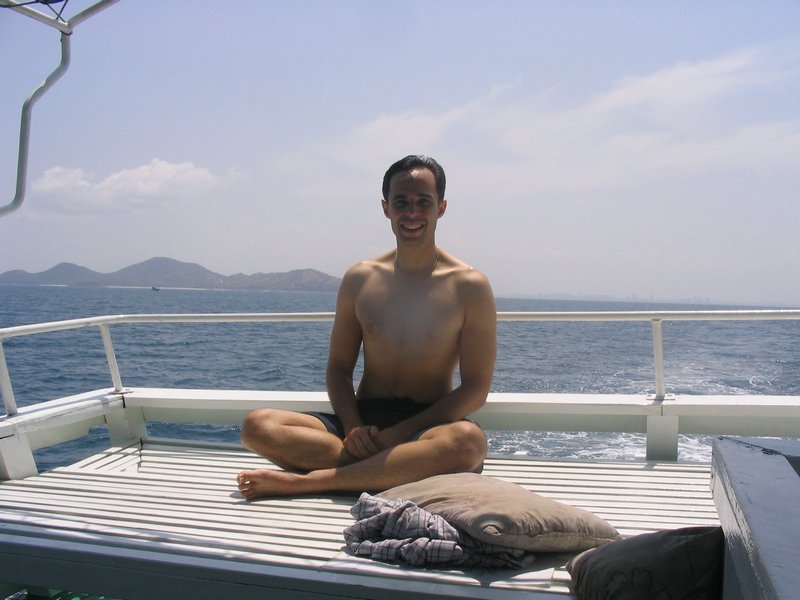 Heading back happy after my last dive in Thailand. I had a total of 7 dives of which 1 deep dive, 1 wreck dive, 2 drift dives, 1 navigation dive, and several buoyancy & fun dives. My first underwater drift dive was probably my best dive to date. In a drift dive you let the currents push you trough the water and in this case we had strong currents in shallow water causing for some real excitement.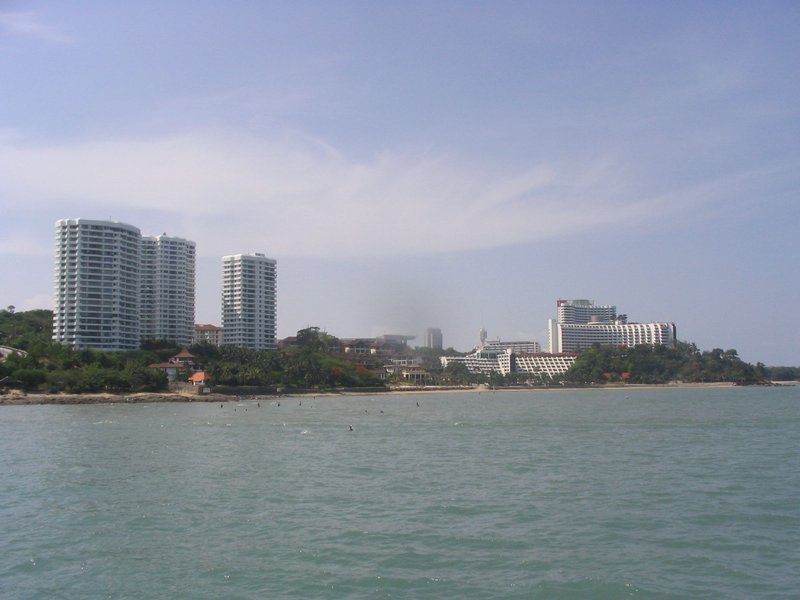 Back to Pattaya Harbor, here are some of the more glitzy hotels next to the pier...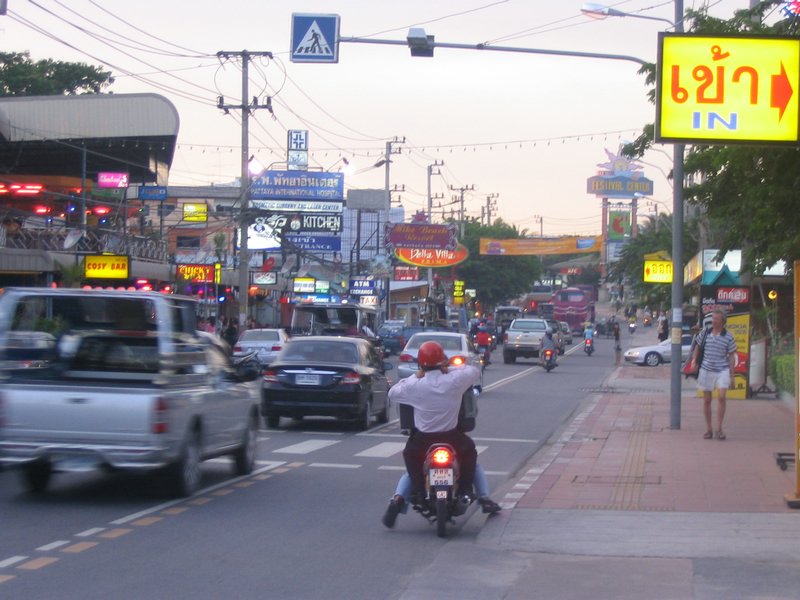 Typical Pattaya Road... Many people use scooters to get around and tourists can easily rent them. A scooter for a whole month is only 2000 bath (50 Euros). Watch out though... people drive on the left instead of the right side.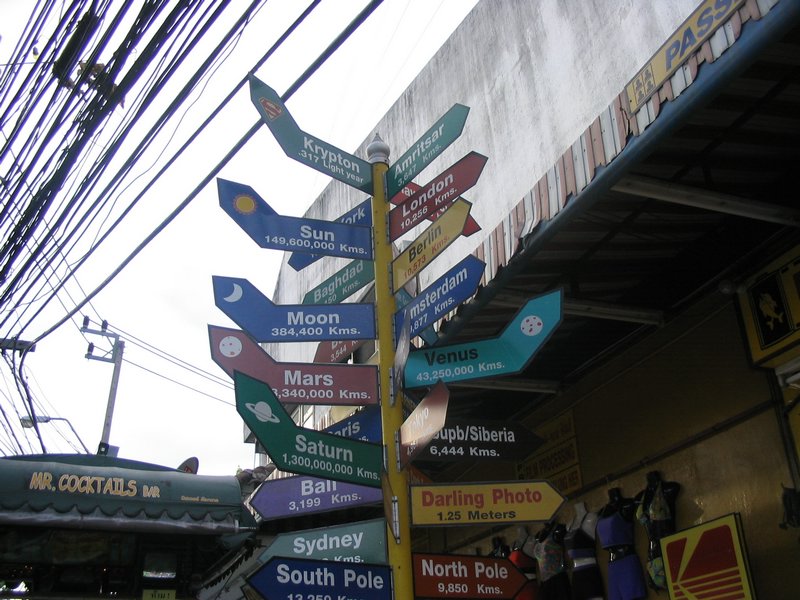 Comical road sign...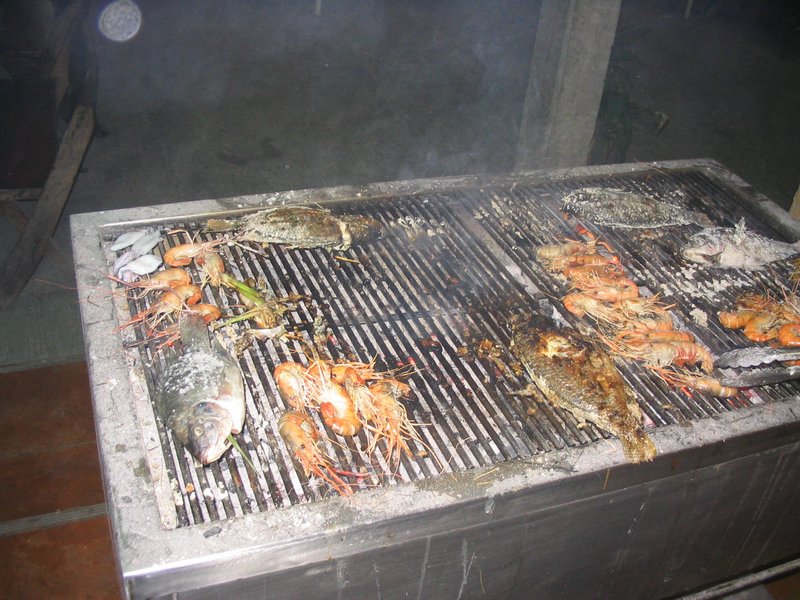 As I explored Pattaya I simply kept on walking in the same direction for about half an hour which brought me into the authentic, non-touristy Pattaya. Here I discovered one of the best restaurant deals ever. For 100 Bath (2.5 Euros) you get as much seafood, meat, vegetables, noodles, rice and fruit as you want. Even better... you get to grill it yourself....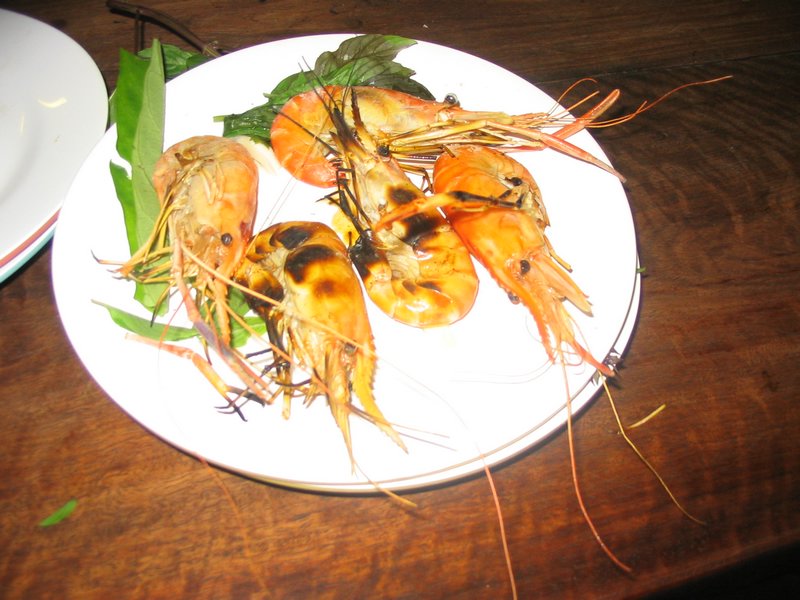 Fantastic prawn, I want back twice to get more...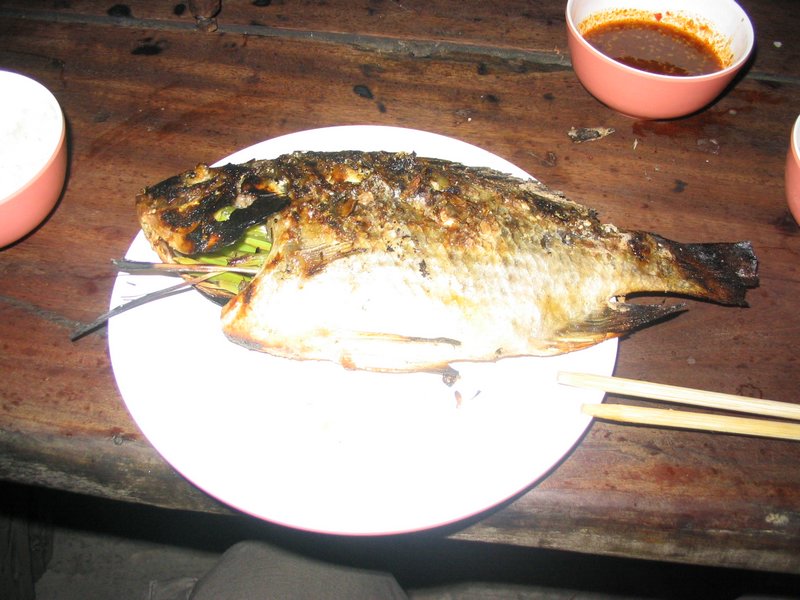 This is easily the best grilled fish I have ever had.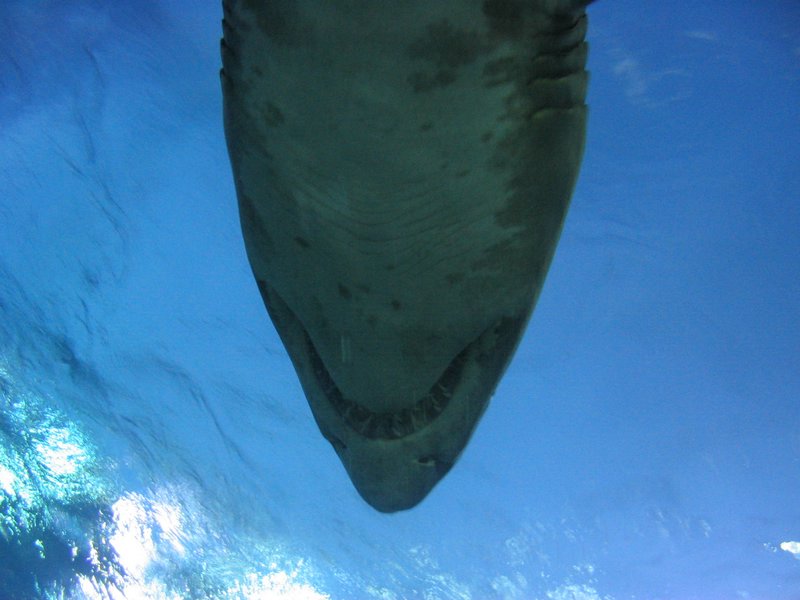 Talking about fish... there is a fantastic aquarium below the Siam Mall in Bangkok...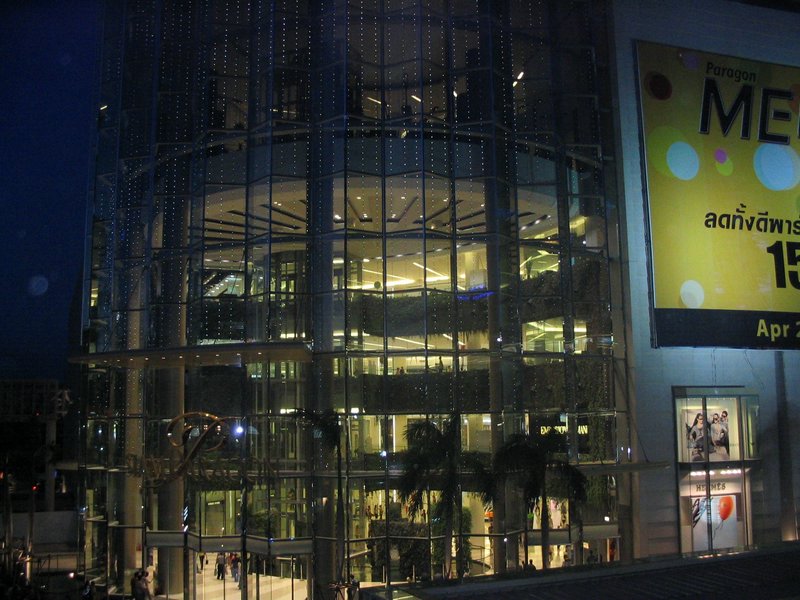 The Siam Mall, a huge commercial center in Bangkok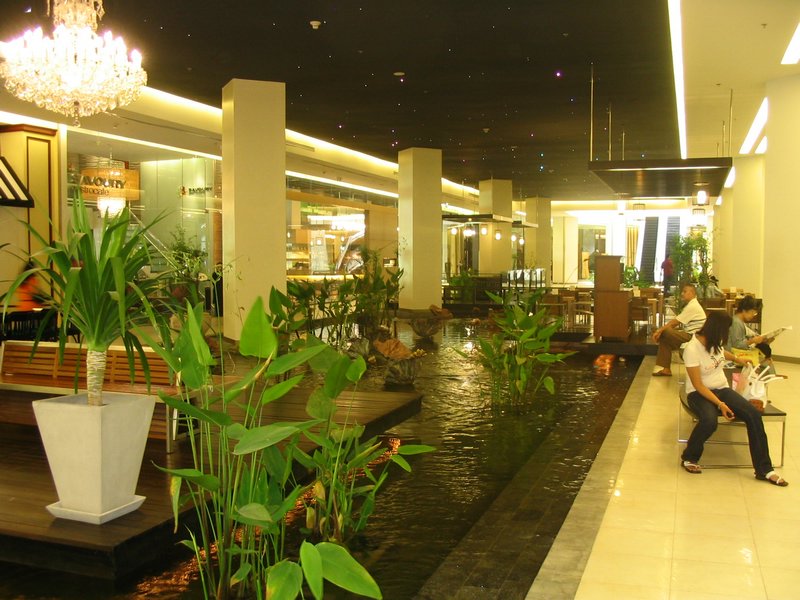 They did some really neat work with Water inside the Mall.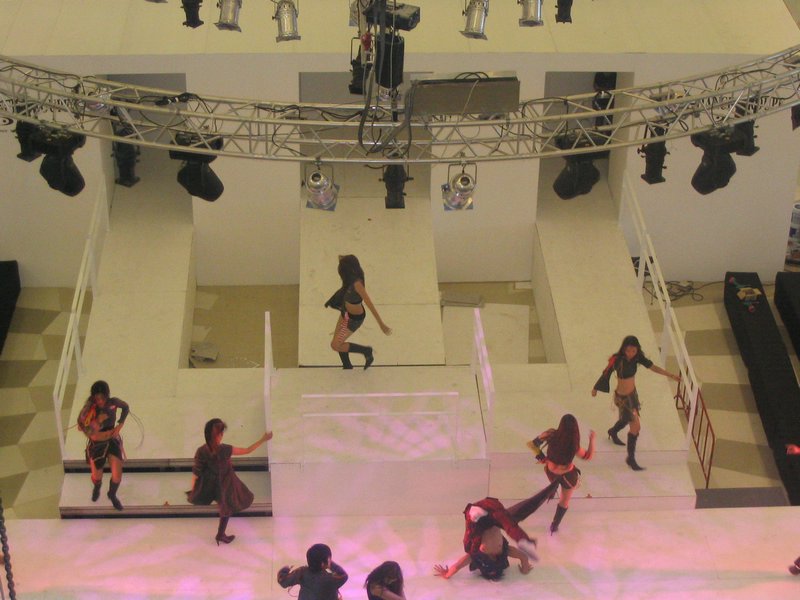 Dance Group in the Siam Mall