April 14 to 16 - Hong Kong



Hong Kong is a very successful port city and financial center. Although originally and primarily Chinese the city has been under British administration until 1997 when it was returned to China. The Chinese have not made major changes to the way business is conducted and growth remains brisk. Most city streets and locations still have English names such as "Cleverly Road" or "Mount Davis".
Interesting facts about Hong Kong

The Hong Kong dollar is the only currency I have seen that is not backed by a government but by a consortium of large banks. This makes sense since Hong Kong is no longer an independent state (being part of China) and yet has a separate currency from the Chinese Yuan.
There are 3 major languages spoken; Cantonese (a version of Chinese spoken in southern China), Mandarin (the official Chinese language) and English (which is common enough that people can get by without knowing Chinese for many years).
Hong Kong has similarities with Singapore but has a much larger Chinese influence.
Selected Photos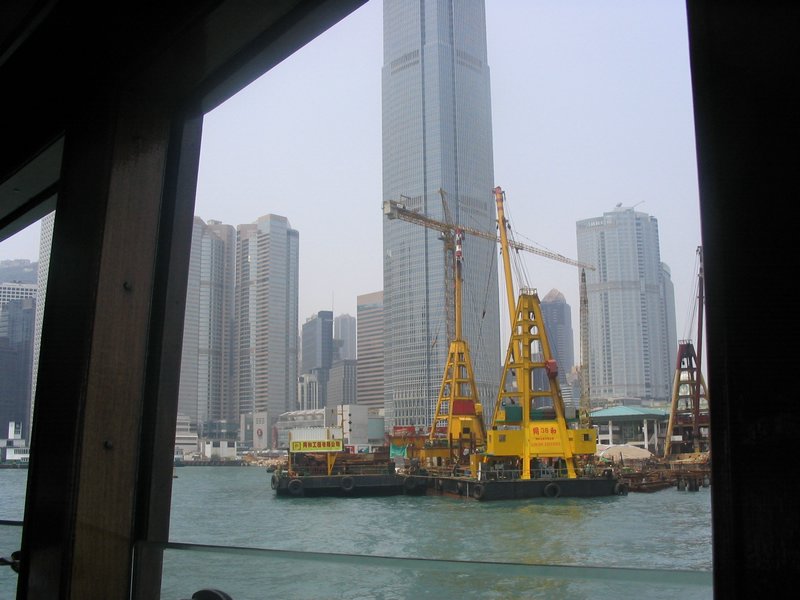 Hong Kong, space is at a premium here.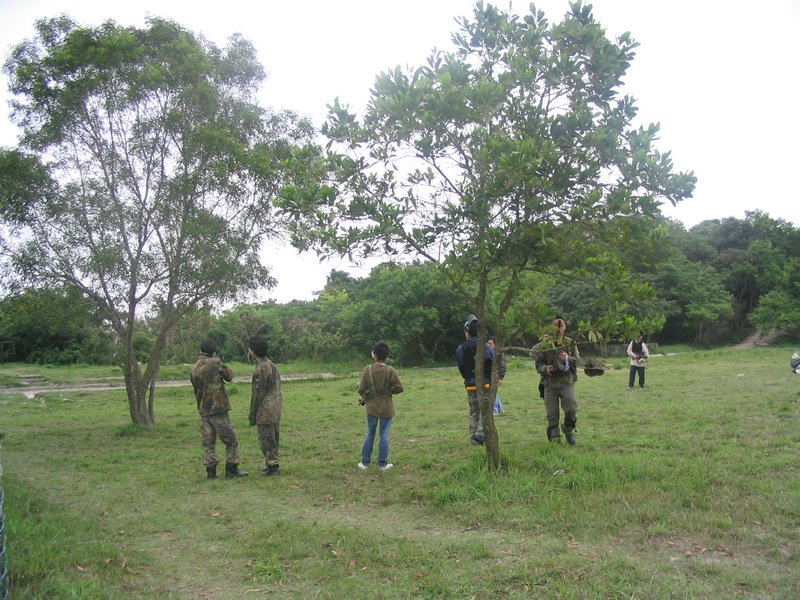 My hostel was located on mount Davis right next to a park full of bunkers dating back to WWII. While exploring the surroundings I saw a bunch of kids playing Airsoft (plastic BB guns).

Abandoned bunkers on mount Davis makes for great Airsoft games...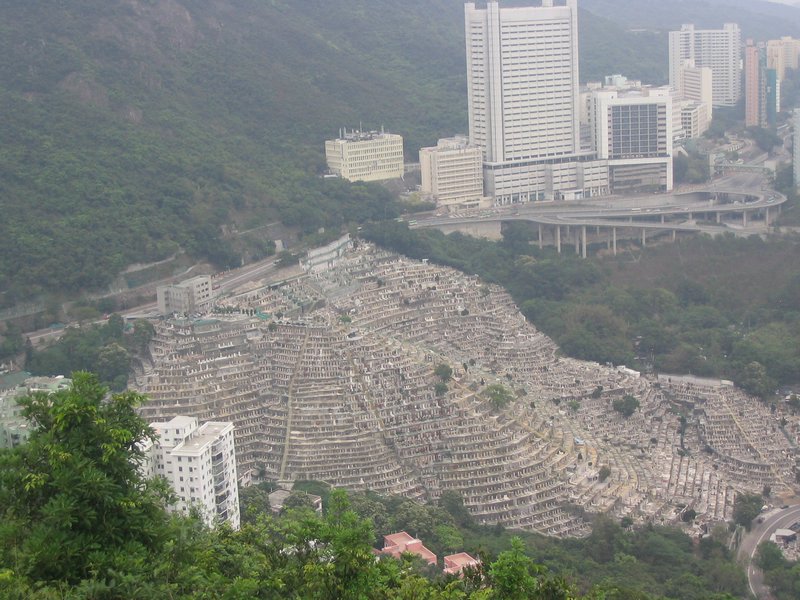 A Chinese hill graveyard. Many Chinese believe that the spirits of the dead will come back to bring bad luck unless they have a nice graveyard with a good view. Hills are often used as graveyards, since the dead have a much more interesting view from a hill.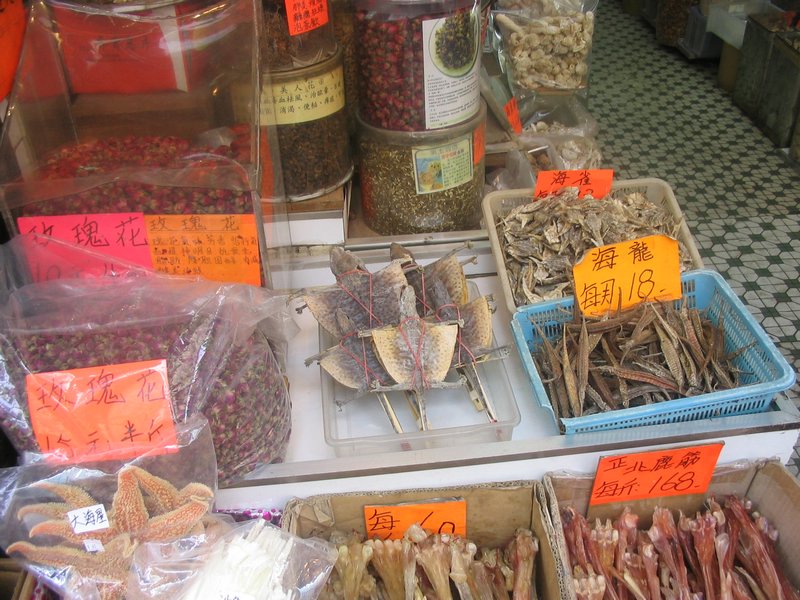 One of the stranger food items. These are dried, fumigated salamanders on a stick.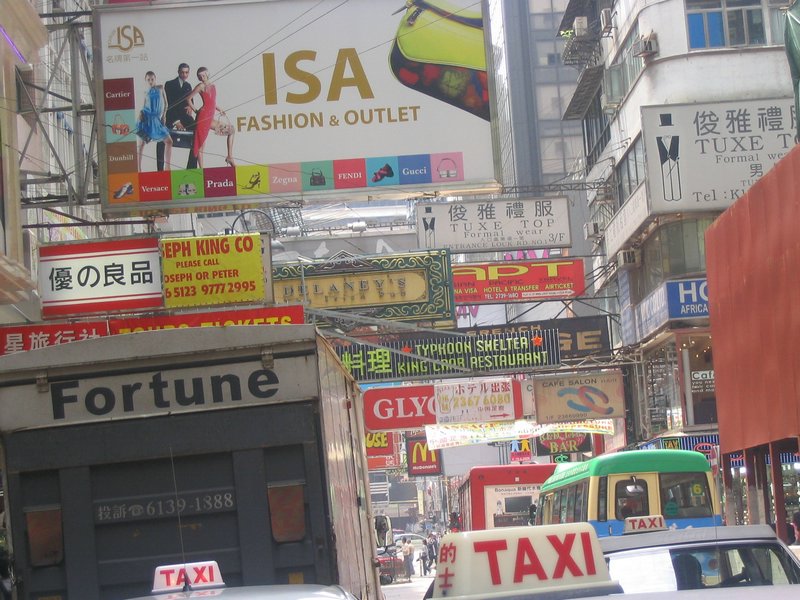 Hong Kong City. Did I mention that space is at a premium ?. Notice the "Typhoon Shelter" sign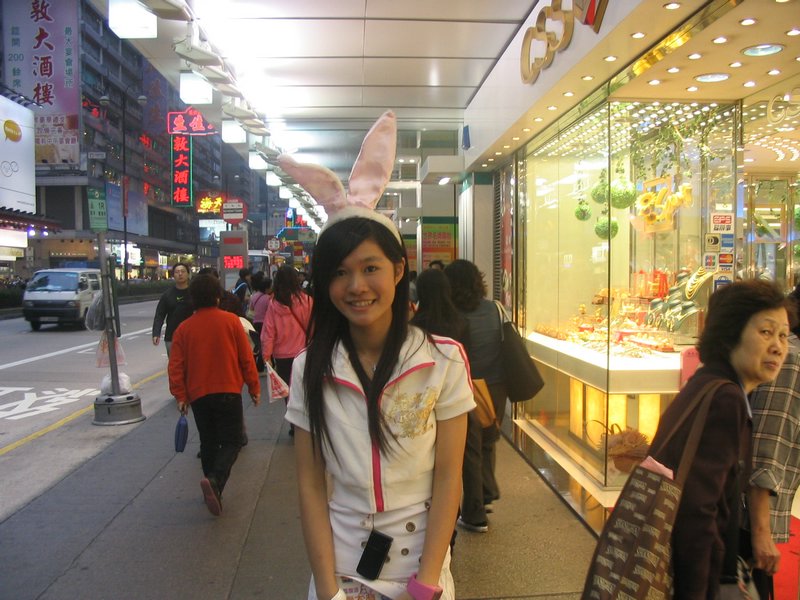 A gym chain called California Gym (a subsidiary of 24 hour fitness which is privately owned) is expanding like crazy all throughout Asia . This is one of the gym promoters...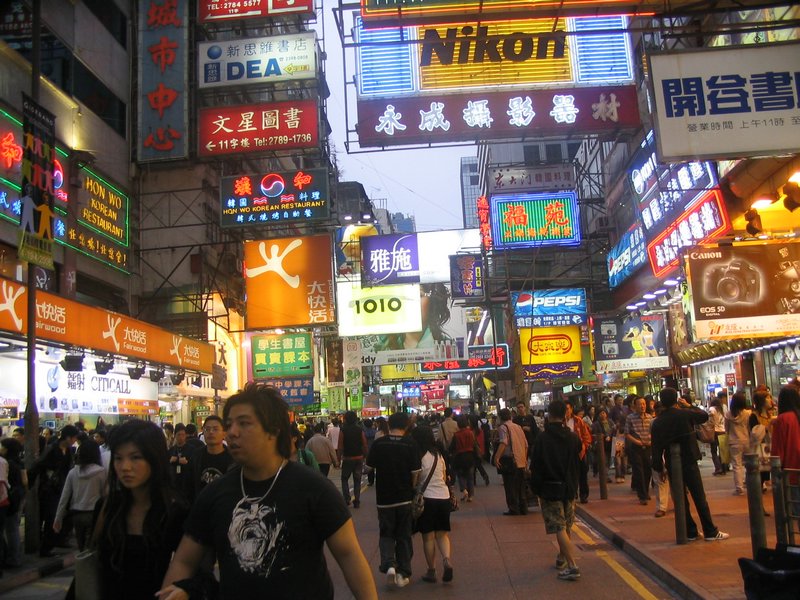 Evening is falling on HK and the pace takes up even more.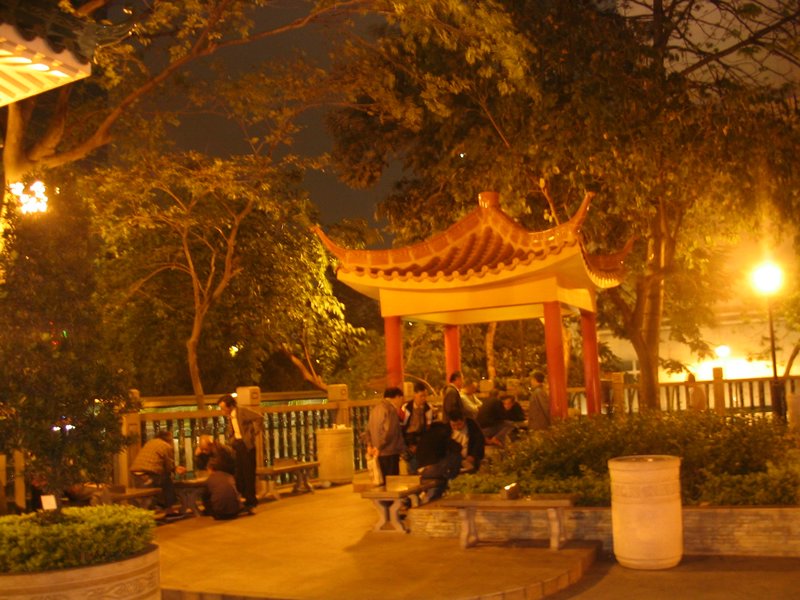 A park area in Hong Kong where people play Chinese chess.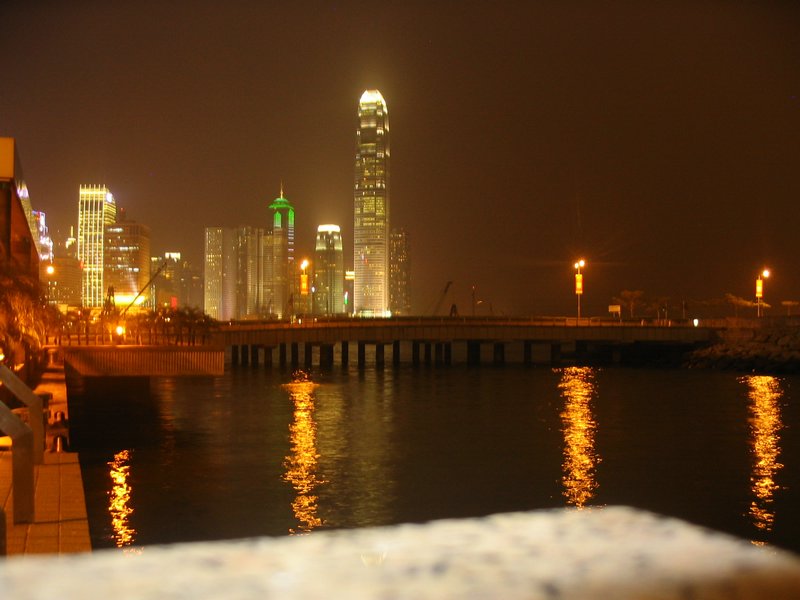 Hong Kong Island at night.